by Jason Riley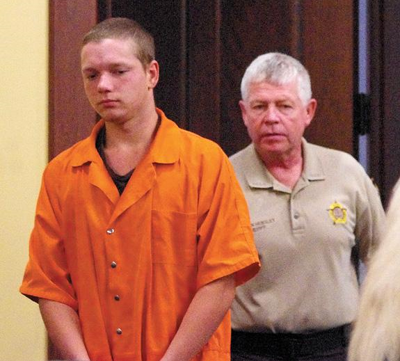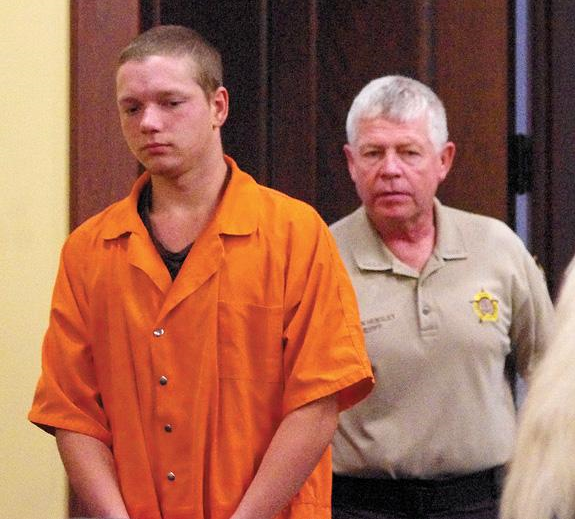 LOUISVILLE, Ky. (WDRB) – Condemning a "sloppy and unjust prosecution," former Gov. Matt Bevin pardoned an Amish man who claimed he was coerced by police, prosecutors and even his own attorney into confessing to manslaughter in the death of a 19-year-old man.
Daniel Hostetler, who was on "rumspringa" when Brandon Crain went missing in 2012, said he made up a story about killing someone because he needed an excuse to not return to his Amish community in Fleming County in northeastern Kentucky.
"I am a combination of sickened, saddened, and outraged at the multiple degrees of incompetence displayed by many individuals during their multiple efforts to incarcerate a simple man for a crime that zero evidence shows that he committed," Bevin wrote in the Dec. 6 pardon. "There is however, much testimony and evidence to the contrary."
WDRB News highlighted Hostetler's case and the intervention of the Kentucky Innocence Project on his behalf in July.  Hostetler's attorneys said they sent Bevin's office a copy of the story.
Hostetler spent several years in prison on manslaughter and tampering charges even though his attorneys claim he didn't know Crain and was three hours away with his family in Fleming County without a vehicle when the teen went missing from his Hart County home. Hostetler was living in Hart County at the time.
After telling his brother he had accidentally killed someone, Hostetler said authorities were notified and he was eventually coerced into confessing to killing Crain, who disappeared around the same time
Bevin wrote that "neither Daniel Hostetler, his community, society at large, nor the entire criminal justice system have been well served by the sloppy and unjust prosecution and defense of his case."
Hostetler is serving a 13-year-prison sentence and was not scheduled to be up for parole until 2025. He will now be released on Wednesday.
"We would like to thank Governor Bevin and his administration for taking a practical and common sense view of Dan's case," said defense attorneys Aaron Baker and Ryan Chailland in a statement.
"Proving Dan's innocence through the court systems has already taken several years from this young innocent man, and continued litigation would only increase those years. With a stroke of the pen, Governor Bevin was able to grant Dan the freedom that he deserves."
Investigators initially believed that Crain had committed suicide.
He was described as "depressed and suicidal" by his mother and had threatened to jump from a bridge over the Green River in Hart County.
His wallet and cell phone were left at home, and a gas station surveillance video appeared to show him walking toward the bridge the day he disappeared months earlier.
His body was recovered from the river in the spring of 2012.
Prosecutors told Hostetler's attorney about the gas station surveillance video but didn't turn it over, according to court records and testimony.
A medical examiner concluded Crain had drowned, and the Kentucky State Police ruled his death a suicide.
Crain's death was not reexamined until more than a year after he disappeared in January 2012.
Hostetler, on leave from his Amish community and living in Metcalfe County in 2013, told his brother by phone that he had accidentally killed someone during a boxing match in Glasgow and placed the body "in the water somewhere" before it was found, police have said.
The brother believed Hostetler was lying but notified his local Amish bishop, who in turn told a Flemingsburg police officer. The officer, Hostetler's attorneys argue in court records, "engaged in some late-night internet sleuthing and decided that the victim must have been Brandon Crain."
Officer Josh Plank initially sought out help from Kentucky State Police but was told "it was a suicide case" and was closed, according to court testimony from Plank in 2016.
Plank instead enlisted the help of sheriff's deputies in Hart and Barren counties who picked up Hostetler and interviewed him.
The interview was not recorded, but Hostetler said in a written confession a friend of his, Joey Johnson, told him to pick up a man in Munfordville in the middle of the night and take him wherever he wanted to go.
Hostetler confessed that he took a man to a secluded wooded area in a Ford Mustang, then got into a fight. Hostetler said he hit the man once in the neck, killing him.
Police charged Hostetler with manslaughter, but just as the case was ready to go to trial, he was offered a plea bargain that he initially rejected. His defense attorney, Crystal Thompson, and her supervisor convinced him to take the offer.
Hostetler then tried to withdraw his plea to manslaughter, arguing Thompson told him he would be charged with "an even more heinous crime of murder" if he didn't accept the agreement, according to court records. He also claimed he made up the story about killing Crain.
A judge rejected his request, and Hostetler, now 26, was sentenced to 13 years in prison.
His attorneys say Hostetler's sheltered Amish upbringing, low intelligence and subservience to people in authority hurt him in his dealings with police and even his own lawyers. Hostetler has an IQ of 84, below the U.S. average of 98.
And Hostetler testified that at the time he confessed he had been drinking and doing drugs while on leave from the Amish community as part of "rumspringra," a period of exploration.
His confession was full of inaccuracies that should have easily been caught by police and Hostetler's own defense team, Chailland and Baker have said. One example involves Johnson, the man whom Hostetler said in his confession asked him to pick up Crain.
The attorneys argue Hostetler hadn't yet met Johnson on January 26, 2012, the day Crain disappeared. Moreover, they say, Hostetler didn't yet own a Mustang when he was supposed to have picked up Crain at Johnson's direction.
Johnson later testified he didn't know Crain and never told Hostetler to go pick him up. Court testimony also showed Hostetler bought the Mustang after Crain's death.
Hostetler's lawyers also say police coerced him into confessing, fed him information about the case – including Crain's name and picture – and then had him write a confession statement.
Police initially said in court records the confession was recorded but later acknowledged that didn't happen.
Officers denied any coercion but testified they did not corroborate evidence in Hostetler's admission or look into information that would contradict it.
Hostetler's family said he was visiting them in Fleming County, east of Lexington, when Crain went missing. His mother testified Hostetler was with them, and his sister-in-law Susan's diary from that week is part of the evidence in the appeals case.
"Dan pled guilty on his pretty bad lawyer's advice, quite frankly," Baker said in a previous interview.
Reached by phone, Thompson declined to talk about the case in July, saying "anything you need is in public record, and I'm not going to comment."
The prosecutor in the case, Joe Ballard, did not return a phone message seeking comment on Tuesday.
Crain's family has not yet responded to a request for comment.
The current Hart County Sheriff, Jeff Wilson, who interrogated Hostetler, also did not respond to a request for a comment.
Copyright 2019 WDRB Media. All Rights Reserved. Reporter Travis Ragsdale contributed to this story.