by Chad Mills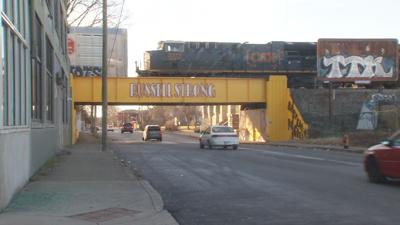 LOUISVILLE, Ky. (WDRB) — Jecorey Arthur, one of two new members on Louisville Metro Council, picked Martin Luther King Jr. Day to unveil his first piece of legislation for a reason.
Arthur says the city must do more to combat gentrification, a process that takes place when poor urban neighborhoods are revitalized to attract wealthier inhabitants, typically forcing out poorer people in the process.
"We have been neglected and ignored for far too long," said Arthur, D-4. "We need to have something on the books in place to make sure that doesn't happen ever again."
Arthur, who is brand new on the Louisville Metro Council, says gentrification is one of the first issues he'll try to tackle.
While his district includes downtown Louisville, it also includes some of the poorest parts of the city around downtown's fringes.
"If you can't afford to live here, where can you afford to live besides the junkyard or prison yard or graveyard?" Arthur asked.
But the freshman councilman says his district is losing people who've been priced out of the market.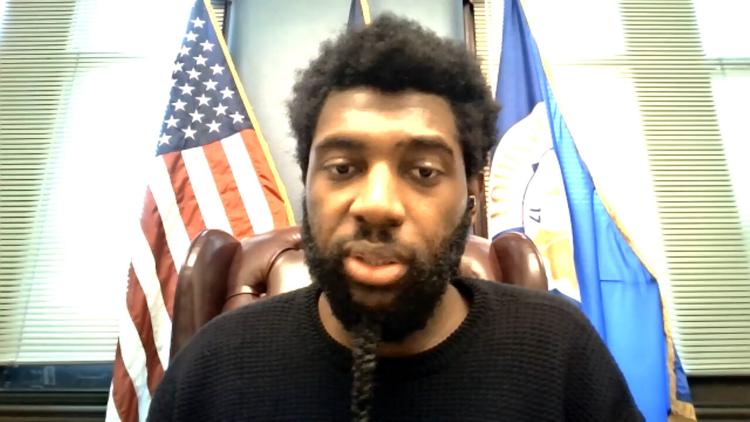 As a result, he's drafting an ordinance that would designate certain neighborhoods as "Historically Black" to protect them from gentrification.
Smoketown, Russell, Shawnee, Parkland, Chickasaw, Algonquin, Park Hill, Park Duvalle, California, Newburg, and Berrytown are all listed on Arthur's draft ordinance.
The ordinance would prohibit non-residents from buying up large quantities of vacant homes and properties in those neighborhoods. It would give renters there an affordable pathway to ownership. It would also give residents and their neighborhood associations the power to approve or deny future developments.
Arthur says the ordinance isn't against growth and business. Instead, he says it's for protection.
"If we don't have protection in place, which is really what this ordinance is about — it's about protection — if we don't have it in place, it's not even about getting displaced. It's about getting erased," he said.
Though she's still studying the specifics of the ordinance, which is still in its infancy, Sadiqa Reynolds gives Arthur's overall goal the Louisville Urban League's stamp of approval.
"I think the council should absolutely give it a hard look," said Reynolds, the Louisville Urban League's president and CEO.
While Reynolds says gentrification isn't yet a huge problem for West Louisville, she argues the signs are there.
"We've seen Nashville. We've seen what's happened in other cities. We see Smoketown," she said. "So, people are very concerned, and they have every right to be."
As a realtor who lives in Louisville, Amber Carter is also concerned about the ill effects of gentrification.
"Instead of trying to include the members that are already in that community, they move them out," Carter said.
After reviewing Arthur's draft ordinance, she concluded it's a good start to promoting more inclusion.
The ordinance hasn't yet been filed. Arthur says he'll soon host a series of virtual public input sessions to help him continue crafting the legislation before moving forward. Details for those sessions will be announced on his social media pages.
Copyright 2021 WDRB Media. All Rights Reserved.