Edelen-Aligned Super PAC Pulls Controversial Ad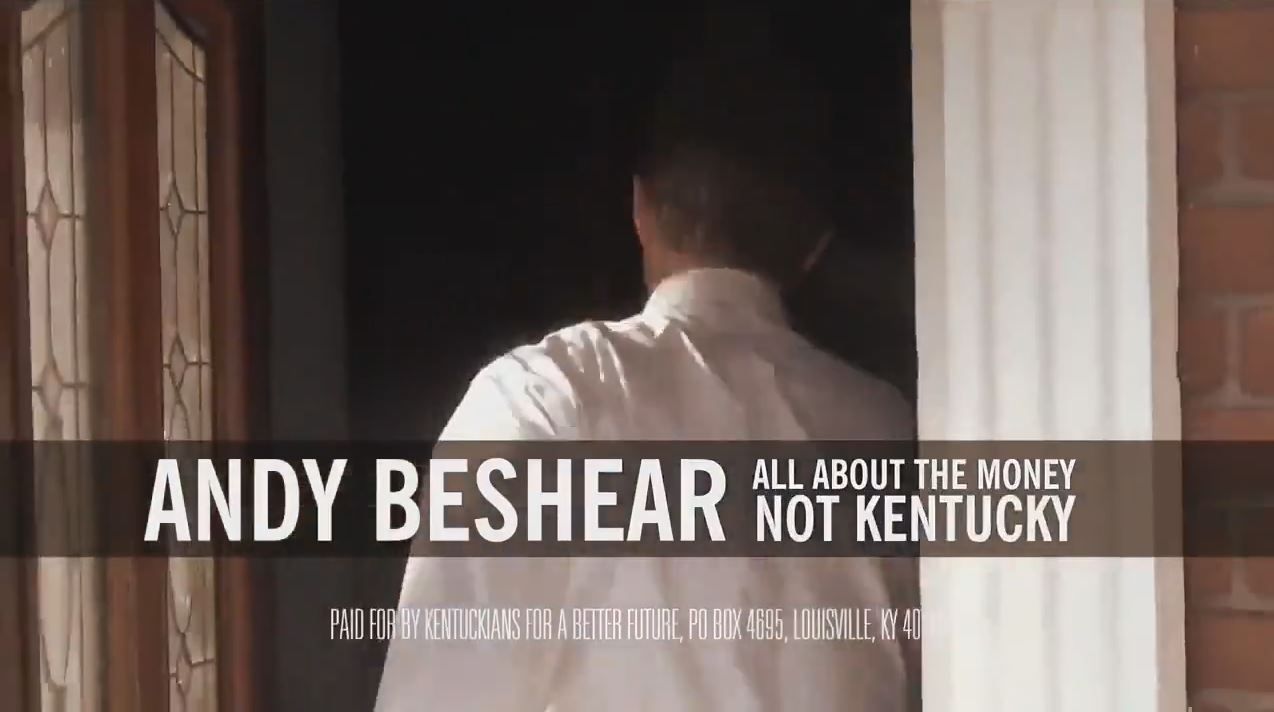 A 30-second attack ad has been pulled by Super PAC Kentuckians for a Better Future after swift backlash.
The Adam Edelen-aligned super PAC released a second attack ad against opponent Andy Beshear, going after his involvement getting a sex abuse case dismissed against the Boy Scouts of America.
"According to official court documents, Beshear got the case of a Boy Scout leader accused abuse thrown out on a technicality," the ad says. "Andy chided the accusers of waiting too long to come forward. The judge was appointed by Beshear's father. Andy Beshear, all about the money not Kentucky."
The ad is in reference to Beshear representing the Boy Scouts of America against sex abuse claims. While a private attorney Beshear argued that it was past the statute of limitations to charge these scout masters, a Paducah judge agreed
Despite being closely aligned with the campaign, running mate Gill Holland's mother-in-law has donated $1 million to Kentuckians for a Better Future, Edelen's camp say they don't approve of this message.
"That ad crosses the line and we hope it is pulled from the airwaves immediately," a statement from campaign spokesman Matt Erwin said.
After public plea, several reporters say Kentuckians for a Better Future did pull the ad, but not before Beshear's campaign fought back against the ad and attacked Edelen for being behind the ad.
"Adam Edelen and his super PAC are acting more like Matt Bevin every single day— refusing to release his tax returns, attacking the integrity of judges, and launching baseless, desperate smears," a statement from Beshear campaign manager Eric Hayes said. "If Kentucky families want to reject Matt Bevin, they must first reject Adam Edelen."
Hayes also released audio from after the April 24 gubernatorial debate where Edelen comments on the Boy Scouts scandal.
"It's obvious he has a guilty conscience about his work in the private sector," Edelen said. "So-if something–if the good thing that can come out of this is the fact that he feels badly about having represented pedophiles in his private practice, then I'm glad that he has come around. My regret is that he took the case to begin with particularly given the issues surrounding it and the judge being appointed by his father."
The Beshear campaign also released statements by judges who took issue with the ad attacking the judicial system.
"It's wrong and disqualifying for a politician like Adam Edelen and his super PAC to attack the integrity of a sitting judge, who was elected by the people to serve our Commonwealth. We should be building up faith and bringing Kentuckians together, not tearing down foundational institutions of our democracy like the judicial system. This ad should come down immediately," a joint statement from retired Supreme Court Justice mary Noble and Former Jefferson Circuit Court Judge Jim Shake said.
Kentuckians for a Better Future have been spending big bucks promoting Edelen on the airwaves. Medium Buying has tracked $362, 530 in TV spending from 5/14 through 5/21, when you include radio ads the group is spending $647,221 from 5/1 until 5/21. Overall, the group has dropped $1,041,547 the entire primary supporting Edelen.