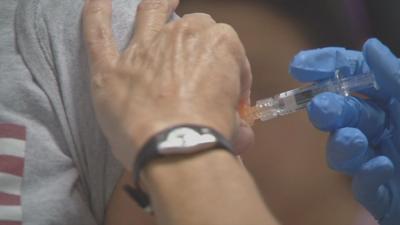 LOUISVILLE, Ky. (WDRB) — Two years after the hepatitis A outbreak was declared in Jefferson County, Metro Louisville Health Department leaders said they're prepared for whatever outbreaks could hit in the future.
Despite significant budgets cuts to all Metro Louisville departments, the Metro Louisville Department of Public Health and Wellness must respond with all resources necessary to combat outbreaks. Paul Kern, the department's public health preparedness administrator, said cutting corners is never an option.
"The number of resources it takes to orchestrate all of that is significant," Kern said. "It requires clinical people to actually give the shots. It requires a lot of logistics."
His team was meeting daily during the outbreak as part of the response, and he said the hepatitis A outbreak actually taught them a lot for how to respond to future outbreaks. He said for every one person out in the community giving vaccinations, it took three or four people back at department headquarters to fill out paperwork and manage resources.
In the first year of the outbreak, the department logged 6,200 personnel hours. Responding to an outbreak is time-consuming and expensive. Kern said they learned tactics and strategies that will help them with any future outbreaks without busting budgets.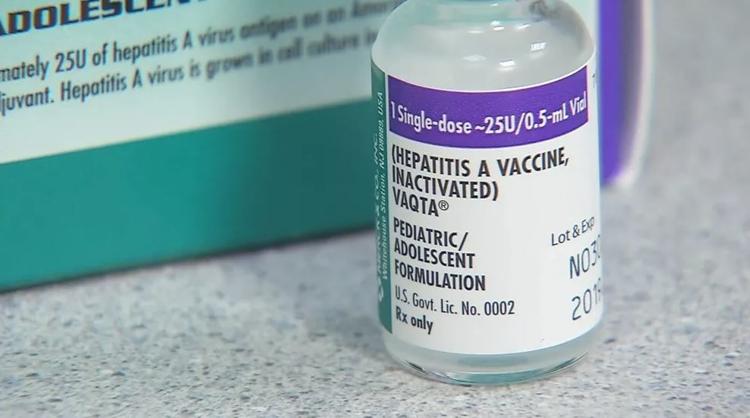 "That really helps us down the long run when we have to do this again, and we will have to do it again," he said. "Maybe not with hepatitis A but for pandemic flu or the novel viruses that are out there. Every year, there's a different one."
To make sure the department was still able to fulfill its other duties, they set up volunteer groups to find and educate the groups most needing the vaccine. Those groups would rotate to help share the responsibilities.
And the health department teamed up with community partners like the University of Louisville and local restaurants to share the burden of vaccinating. The health department administered 25,000 vaccines, which were provided by the Centers for Disease Control and Prevention for at-risk groups. With help from other groups, more than 100,000 vaccines were provided.
While Jefferson County's reported hepatitis A cases decreased over time, the rest of the state's skyrocketed. The city's swift response was effective and caught the attention of the CDC.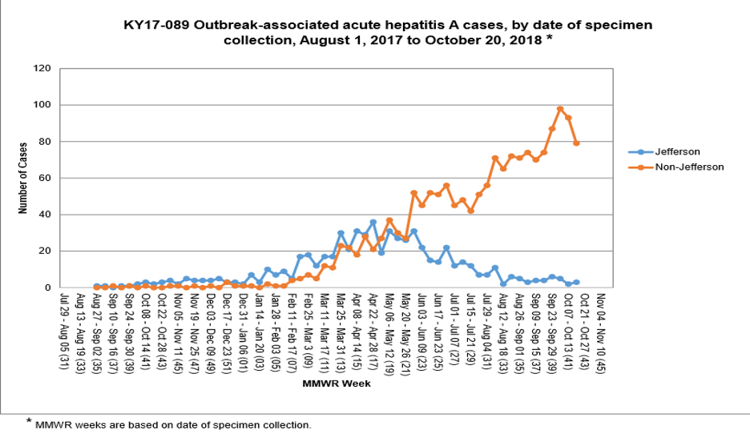 "They actually came out and said we were kind of the gold standard for hepatitis A response," Kern said.
While there is no way to predict the future and what outbreak could be next, Kern said the department monitors what is happening in other cities and states in order to prevent any similar possible outbreaks here. The department's focus right now is to encourage everyone to get the influenza vaccine. To monitor reported flu cases, click here.
Copyright 2019 WDRB Media. All Rights Reserved.