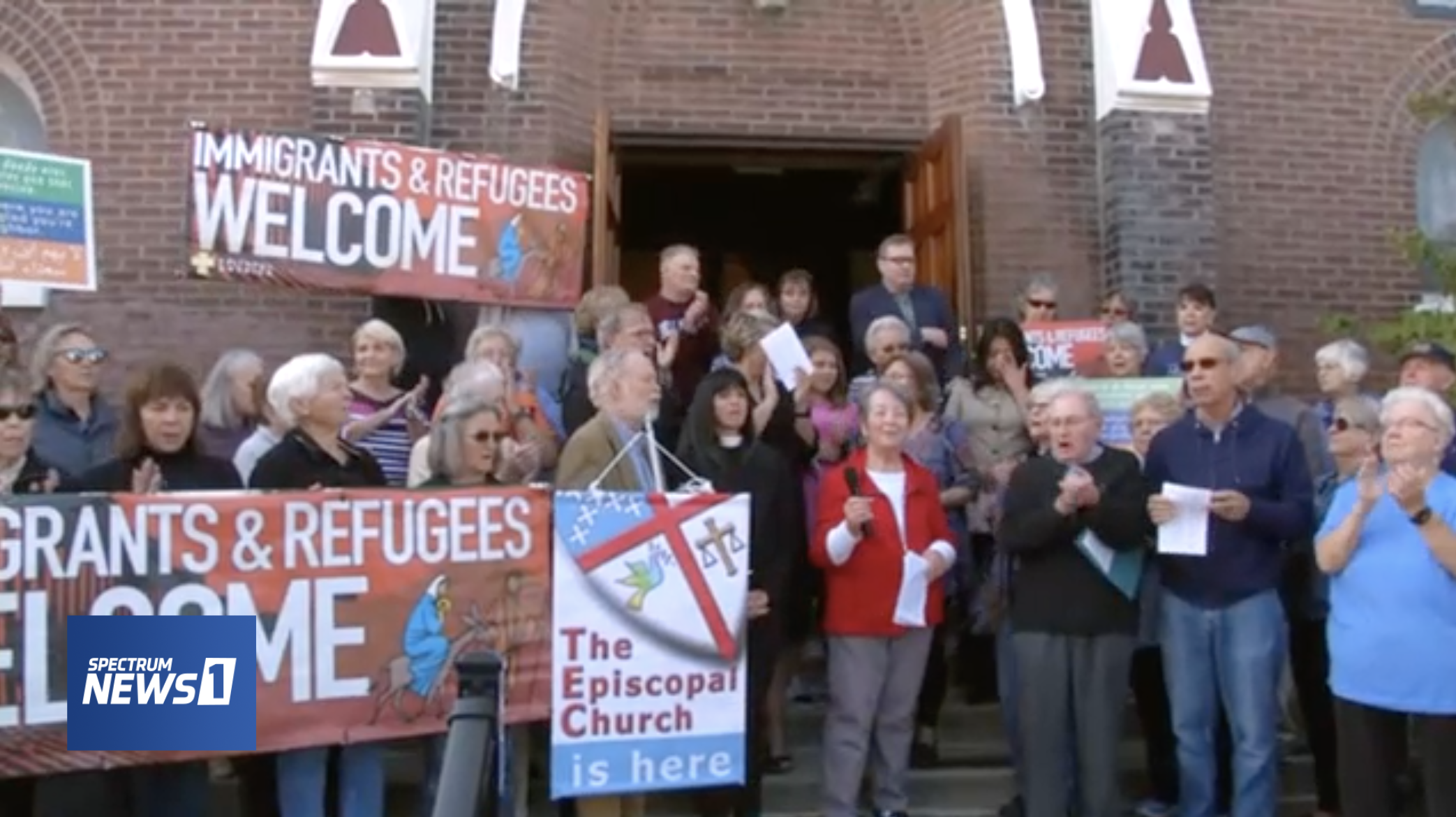 Photo from Spectrum News 1 video.
LOUISVILLE, Ky. – St. William Catholic Church is taking a stance in our nation's immigration debate.
The church declared itself as a sanctuary parish.
"We labor to abolish racism, sexism, homophobia, transphobia, religious persecution, ableism, and all other forms of discrimination," said Dawn Jones, who is a part of the St. William Catholic Church community.
Parishioners, church leaders, and members from other faiths assembled on the steps Tuesday morning to show their support of the church's decision.
"We join St. William in saying "no" to our government's racist and ever more brutal immigration policies," said Tricia Lloyd-Sidle from the Interfaith Coalition for Immigrant Justice.
Earlier this year, Governor Matt Bevin and two republican lawmakers introduced a bill that would ban local governments and universities from declaring sanctuary status.
David Horvath from the church community said their faith community has to be there for those hard on their luck.
"The word 'sanctuary' means holy place," said Horvath. "There's nothing in governmental policy that keeps us as a faith community and a people of the faith from providing a holy space and a safe place for people."
This isn't the first time St. William has gone to bat for migrant families.
In the '80s, parishioners voted to become a sanctuary church to provide shelter for refugees fleeing the repression in El Salvador.
Andrew Stone Porter, a St. William parishioner, said it's not a democrat versus republican issue.
"One can be political and not be partisan," said Stone Porter. "We think immigration justice should not be a partisan issue, it's just a basic issue of human rights."
Spectrum News 1 reached out to the Jefferson County Republican Party and Governor Matt Bevin's office for comment. So far, we haven't heard back.