by Thomas Capps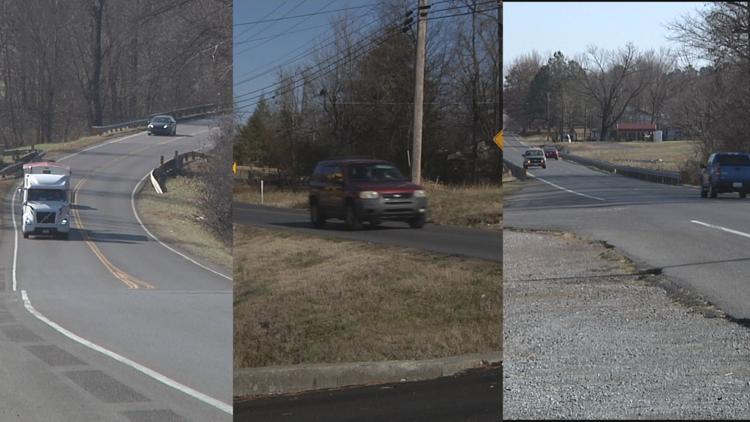 MCCRACKEN COUNTY, KY — On Wednesday the Paducah Area Chamber of Commerce met to discuss their legislative priorities for the upcoming legislative session. One of the topics discussed was securing funds for several local road projects.
The road projects the chamber would like to see fully funded include U.S. 62, KY 1286, the widening of U.S. 60 and to get better access to the Ohio River Triple Rail Site. The planning stages of those projects have already started. Now, it's just a matter of securing funds to get them finished.
"Funding is always a challenge," says Kentucky Transportation Cabinet Spokesperson Keith Todd.
Todd says the next month will be very important for the future of those road projects, as Gov. Andy Beshear's administration works with the legislature to create the new highway plan.
"It goes kind of up the stair-step up through the system, and then it gets through the legislature. Then, they can make an informed decision on 'Hey, this project needs to be funded. We need to move ahead here,'" says Todd.
State Rep. Steven Rudy says he believes there will be some tough decisions to be made in the next budget.
"New money projects are going to be a tough thing," says Rudy.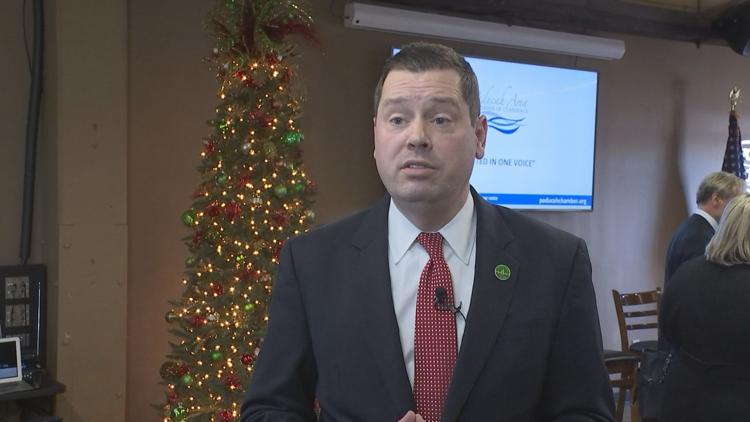 Rudy does believe, however, that the projects will be funded.
"We will continue to work, and we will prioritize to the best of our ability to spend the taxpayers' money appropriately," says Rudy.
Some legislators believe in order to properly fund projects like those, that the state gas tax might need to be raised.
"Our fuel tax system is antiquated, when you look at hybrid cars, the electric cars that aren't their fair share of the tax," says State Sen. Danny Carroll.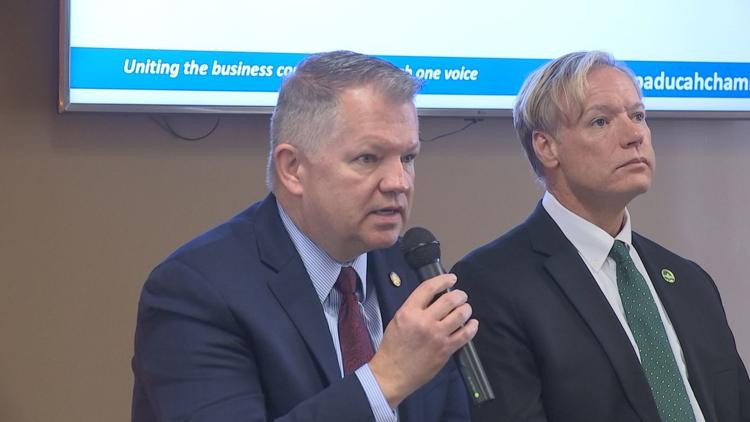 None of the local legislators at the chamber breakfast committed to raising the state gas tax in the next legislative session, but Rudy and Carroll each say it's something they'll discuss.
To learn more about this story and others, follow Thomas on Facebook and Twitter.