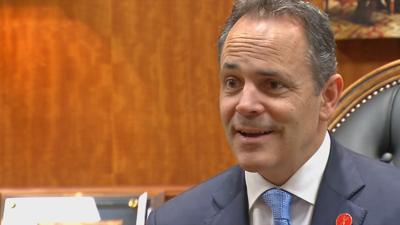 FRANKFORT, Ky. (WDRB) — As Gov. Matt Bevin prepares to leave the state Capitol, he said he has very few regrets.
There's no looking back and no second thoughts about a combative style that may have cost him re-election.
"I've never lived my life looking in the rear view mirror," Bevin said. "I've lived my life that way inside and outside the political world: Look out the windshield, keep your foot on the gas, your hands on the wheel and drive like crazy. And so this is what we've done, and some people can't handle it. For some, it's frustrating."
And for some, like the state's public school teachers, it was infuriating. Bevin's aggressive push to restructure the public pension systems led to massive protests. But Bevin said his only regret is that it didn't get done.
"If we don't structurally change it for future employees, the system will fail, and all of the promises and all of the lies — is really what they are — that anybody might want to put out there and all the sugar they want to put on them to make them sound palatable about how we can sustain what we have without making changes … It's untrue."
But Bevin said he's proud to leave behind a state with record economic investment and low unemployment.
"By any metric you could ask — any metric — we are better, stronger faster, brighter than we've ever been," he said.
But Bevin said his proudest accomplishment has nothing to do with the economy.
"We've cleaned out a lot of the corruption," he said. "You no longer are expected to pay for board seats at our universities. You're not expected to pay for board seats with the Horse Racing Commission or the Horse Park, or what have you. The state is no longer for sale."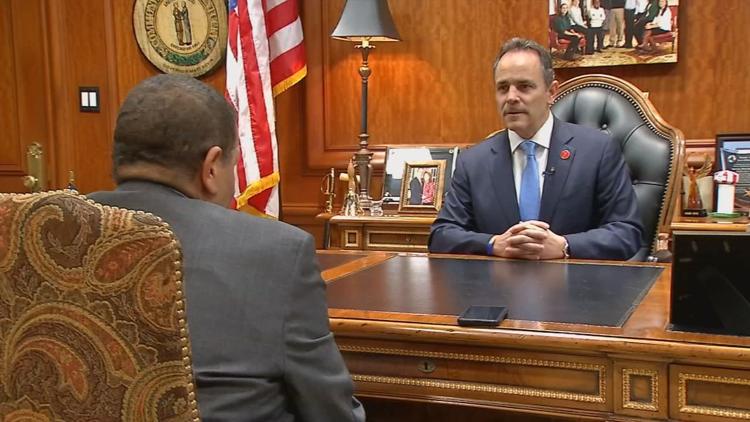 And as his name comes off the door of the governor 's office, what's next for Bevin?
"I have a lot of books to catch up on, a lot of things I want to read," he said. "There are so many businesses I would love to start or be involved in helping other people to start. There are so many ways to give back and serve people. I still have such a passion for kids in foster care."
And Bevin said there are no plans for a Senate run in 2020.
"Of all the things on my plate, that's not one of them," he said. I can say with pretty good confidence."
Bevin said his most immediate concern is helping his staff find new jobs and making sure there's a smooth transition to the new governor.
Copyright 2019 WDRB Media. All Rights Reserved.