by Jason Riley –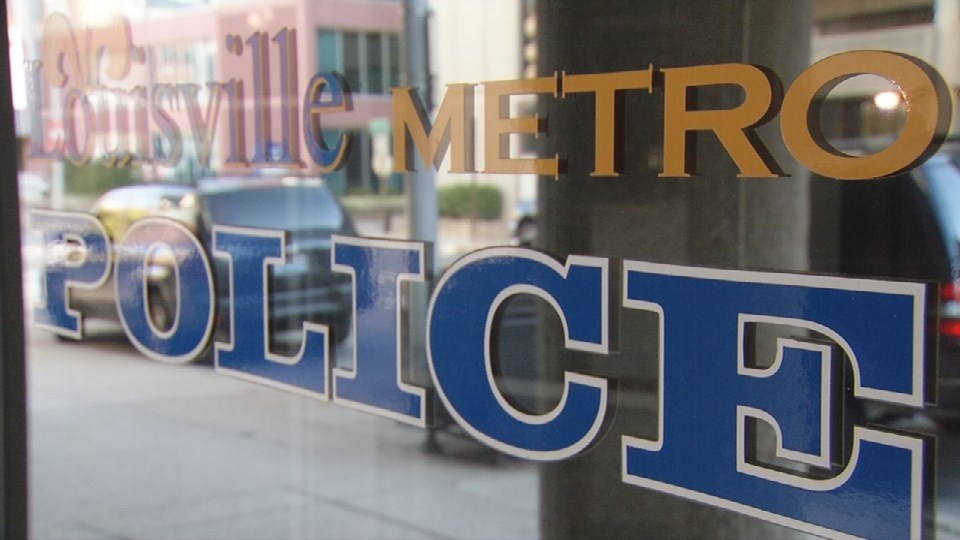 LOUISVILLE, Ky. (WDRB) – WDRB News is fighting what its attorney calls a "clearly illegal" search warrant obtained by Louisville Metro Police that would allow officers to comb through the station's newsroom and access computers, notes and unpublished material gathered for a recent news story about a suspect in a police shooting.
Jon Fleischaker, an attorney representing WDRB, said it is the first time he has seen such an order in at least the last 40 years, when federal law prohibited law enforcement agencies from serving search warrants on news organizations except in extremely rare cases.
"There are very serious First Amendment concerns about allowing the police to interfere, in essence, in protected activities," Fleischaker said in an interview Tuesday. "I'm very surprised by this. I think a lot of people would be surprised by this."
WDRB was ordered to appear in court Tuesday afternoon to show why the station should not be held in contempt for failing to comply with the search warrant he signed last week.
At a hearing Tuesday afternoon in Jefferson Circuit Court, Judge McKay Chauvin said LMPD is entitled to the raw video but will have to obtain it through a subpeona — a process that could involve a grand jury. Another attorney for WDRB, Jeremy Rogers, said the station would likely fight a subpeona.
But Chauvin also said he didn't believe that a search warrant, which he signed last week, was inappropriate and asked "what's the problem" with turning over raw footage. "They need to get what they need to get," the judge said., referring to LMPD.
In a motion to dismiss the warrant and contempt hearing, Fleischaker accuses police of attempting to "send a message to the media" and argues both the department and judge have acted improperly.
An LMPD spokesman did not immediately provide a comment on the case.
LMPD Sgt. Don Burbrink obtained the search warrant on Aug. 29, one day after WDRB aired an interview with Dimitri Harris, who admitted to fleeing from police in June but denied shooting an officer, as the police department has alleged.
Harris, who has not been charged in the shooting, told WDRB he thinks Officer Brad Shouse shot himself in the foot during the June 21 incident.
Police have said Harris led officers on a foot-chase near Kemmons Drive, firing multiple shots at officers and striking Shouse. Harris said he never had a gun. He has not been charged but spent two months in jail on a probation violation.
The day after WDRB's Aug. 28 story aired, Burbrink presented the station with a warrant seeking "all footage, including raw and final" and any notes, videos, sound bites and other information obtained during the interview.
Fleischaker argues the warrant is an attempt to send a message to the news media and Harris that he should not speak to journalists again.
A different attorney for the station told Burbrink the warrant violated federal law and WDRB could file a lawsuit against the city and police, according to the motion filed Tuesday by the station to dismiss the search warrant.
That attorney, Monica Dias, told Burbrink the "proper method" to seek the information was through a subpoena, which would allow the station to present any arguments in court and a judge to hear both sides.
Burbrink, according to WDRB's motion, agreed to return the search warrant as "unexecuted" and "would, instead obtain a subpoena as required by law."
But on Aug. 30, Chauvin issued the contempt hearing motion, noting he had been "insufficiently advised" about the matter, Fleischaker wrote.
Fleischaker argues in the motion that WDRB should not be held in contempt because the station did not "refuse" or "fail to comply" with "a clearly unlawful search and seizure."
When presented with the search warrant, WDRB contacted an attorney and spoke "in a professional and courteous manner" to Burbrink, properly informing him he was violating the law, Fleischaker wrote.
Under the federal Privacy Protection Act enacted in 1980, law enforcement is prohibited from searching for or seizing materials from journalists and news organizations except in "very limited circumstances," according to WDRB's motion.
Law enforcement must have reason to believe that the information they are obtaining is necessary to prevent someone from being hurt or could prove that the reporter has committed a crime.
In this instance, the raw footage and reporter Chris Sutter's notes are "clearly protected," as "neither exception even remotely applies here," Fleischaker wrote.
LMPD has obtained a "blanket command" to seize WDRB newsgathering materials "based on nothing more than the speculative hope that the materials might contain something relevant," according to the motion.
Forcing journalists to turn over unpublished or unbroadcast news gathering materials could have a have a "chilling effect" on the freedom of the press, Fleischaker argued.
"What they are trying to do is prohibited by law," he said.
Copyright 2017 WDRB News. All rights reserved.